Our Angel Babies Collection
Preserving Memories of the Loss of a Child!
(Giving you a Memorable Memorial Piece for your Wall or Scrapbook)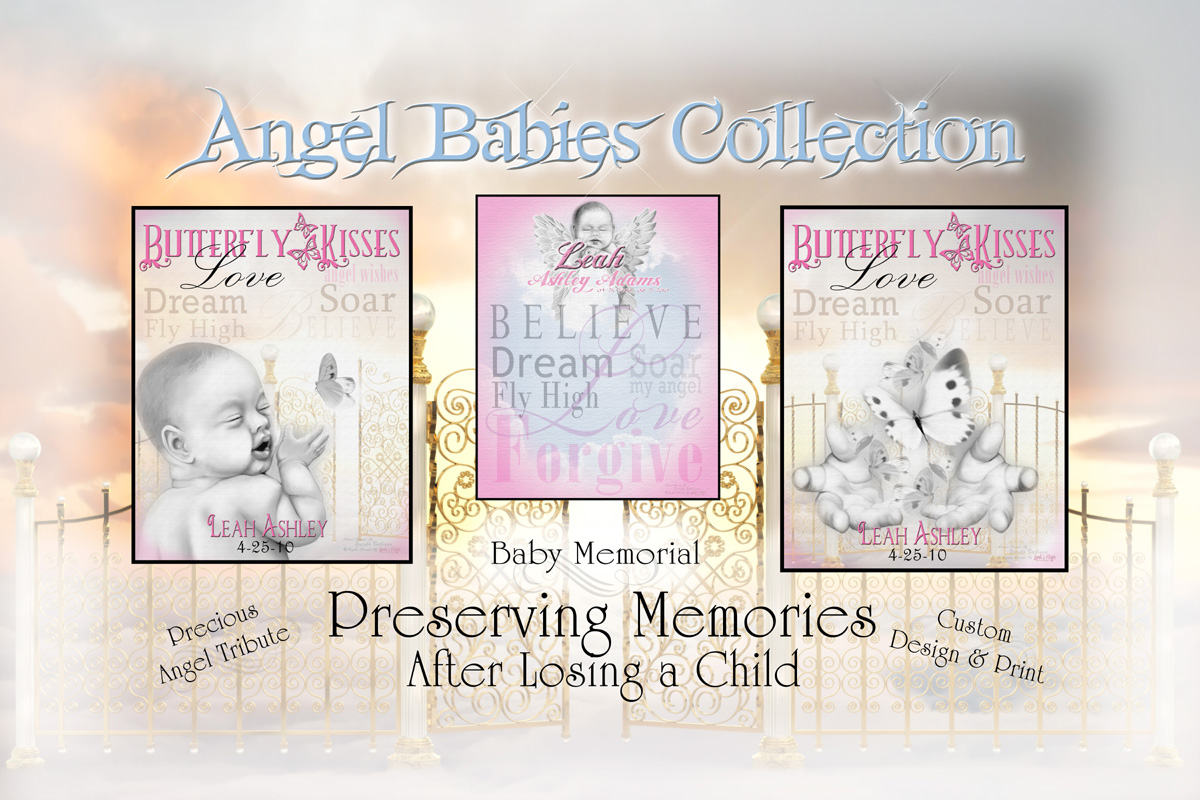 Artwork can be manipulated to your liking - and will be delivered via email as a digital file.
I can also send a CD via USPS as well if ordered that way. Samples shown below are "Samples" of what can be created.
Please visit our Ministry Blog, "Leah's Hope" as a tribute to our daughter, Leah.
Providing Hope & Encouragement to Parents of a Critically ill Child. Leah's Boutique helps to provide the funding needed in order to financially help these families in need of support during
extended hospital stays. Please take the time to visit My Blog!