A Diaper gift with a twist - How about something a little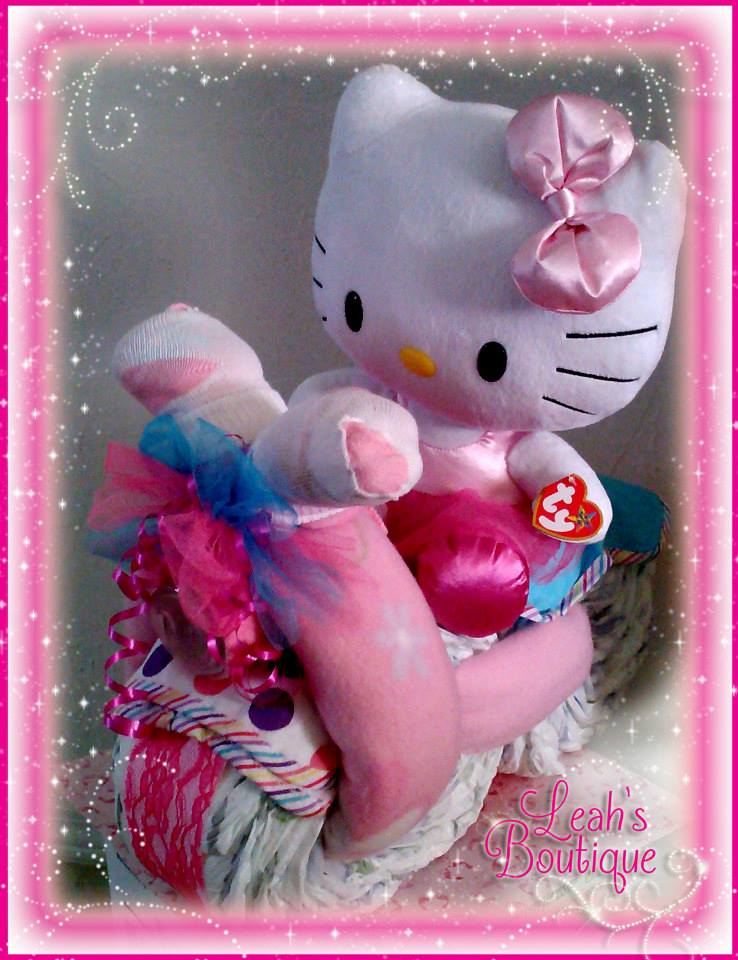 different for the Next Baby Shower you attend or for a New Mommy Gift?

A Motorcycle Diaper Cake!

This one is inspired and featured with Miss Kitty as the rider on this cycle.

You can choose from the Traditional Diaper Cake or something smaller such as a Bassinet Carriage for a awesome centerpiece for any baby shower theme.